Divine end of tenancy cleaning services
Guaranteed outstanding results and complete satisfaction
Well-mannered and diligent cleaning experts
Cleaning materials of premium quality
Services, appropriate for all type of properties
An extensive to-do list, approved by the most demanding letting agents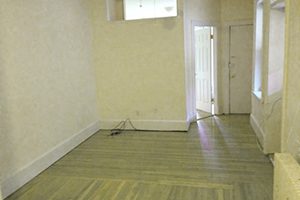 When it comes to your moving out, everything should be taken care of and the worst of all is that the time is pushing you to the wall. Disturbed with that, you may be tempted to leave the mess in the old rental place behind. This will inevitably lead to the loss of your deposit and many troubles with the landlord. Avoid all the unpleasant experience and benefit from our end of tenancy cleaning services, which we spread throughout Central London.
Behind our persistent growth and prosperity is the flawless work of our cleaning team. We invest heavily in the development of our employees and encourage them every minute. They are hard-working and assiduous people, who are well-acquainted with the demands of the most exacting letting agents and landlords. The reason for our rich knowledge is that we collaborate hand-in-hand with both parties of the tenancy agreement.
To achieve the exclusive perfection, that has won us the highest esteem of our customers, we take care of practically everything. That's why our cleaning techs come completely equipped with the needed cleaning materials. We keep our fingers on the pulse of the most innovative cleaning supplies, which are efficient and gentle to the delicate surfaces.
Our business has thrived on core values such as honesty and comprehension. That has earned us the trust of everyone in need of end of tenancy cleaning services in Central London.
We stay ahead of our competitions thanks to our passion in our job. For us, it is something more than just a business, it is facilitating the life of the busy people. Most of the people are deluded that by doing the last cleaning by themselves, they will save money. The truth is that you will spend much more on cleaning detergents and at last the chance to lose your deposit is almost 100 per cent.
Stay away from the unpleasant experience and benefit from our end of tenancy cleaning services, which we deliver in Central London. The thing with us is that there is no chance to lose your bond or to get into troubles with the landlord. Get in touch with our representatives and inform yourself about our adjustable schedule and budget-able rates. Hiring us saves you not only efforts and time, but also money!